First to market with tax-free savings accounts
Update: Soon after this post Standard Bank let us know that it will be ready with its own tax-free savings product come Monday. We will update once we have details.
Colin Anthony. 27 February 2015.
Investec and Old Mutual subsidiary 22seven are the first to market with their tax-free savings account (TFSA) products, which go live on March 1, that we know of. Most other banks, asset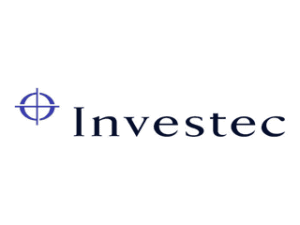 managers, stock brokers, and other firms are still gearing up to launch products. But having a first mover advantage will enable the firms to snap up smart money that wants to maximise tax-free returns.
Conveniently, the two offerings on the market straddle the risk spectrum. At the low-risk end of the scale is Investec's Tax Free Fixed Deposit, offering a 12-month fixed deposit of R30 000 with no fees and 100% capital guaranteed. The minimum investment is the maximum that account holders may invest in the TFSA: R30 000 per year, so it is not going to suit lower-income savers.
In the mid-range of the risk profile is one of 22seven's two offerings: the Old Mutual Core Diversified Fund with the Old Mutual Top 40 Fund at the higher risk end of the spectrum.
For Investec's fixed deposit account, investors will be able to redeem or roll the investment after 12 months. Early withdrawals will be available on seven days' notice, subject to a R300 fee. Investec is offering an annual effective interest rate of 7.31%. It identifies an example of how this product could be used to save for a child's university education at that rate.
It says if an individual opens a TFSA in a child's name from the year a child is born, the current lifetime contribution limit of R500 000 will be met before the child turns 17. "By the time that child turns 18, the effect of compound interest would mean that the investment is worth R1 047 820," it says in a media release.
"Should the child leave that money untouched, by the age of 30 it would have grown to a value of R2 359 891. Similarly, by the age of 35, it would be worth R3 309 870. Alternatively, should those funds accrue towards his or her retirement savings, it would be worth R25 195 571 (assuming retirement at age 65)."
The Old Mutual-owned 22seven is a free online service as well as free application available for download which allows users to see all of their money in one place. The application aggregates all account information and provides one view of how much is coming in and going out.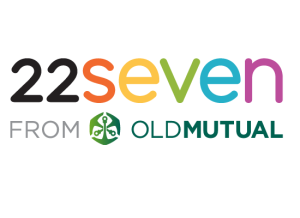 22seven has stolen a march on the more established banks and investment houses, stepping briskly into the TFSA space with two funds: Old Mutual Core Diversified and Old Mutual Top 40. Fees are low: CEO Christo Davel says 22seven is charging 0.68% a year against an industry average of 2.3%.
The OM Core Diversified Fund is a new fund recently launched by Old Mutual specifically for TFSAs. The fund fact sheet says it is suitable for investors wanting high long-term growth in a multi-asset, high equity fund with less volatility in the short term compared to a pure equity fund.
It invests in all asset classes – shares, bonds, property and cash, with a maximum exposure to equities of 75%. A quarter of the portfolio may be invested offshore.
The OM Top 40 Fund is suitable for investors who can tolerate market volatility and want to grow capital over the long term. The fund tracks the FTSE/JSE top 40 index as closely as possible.
According to the fund's fact sheet, its returns over the past five years has been 14.1% and 16.3% over the last 10 years.