Ten tips to turn debt stress into savings bliss
Story Highlights
Tips
Debt
Discount programmes
Groupon
Dealzone
Catch of the Day
Credit
Bank fees
Cellphones
Related Articles
By Nonhlanhla Kunene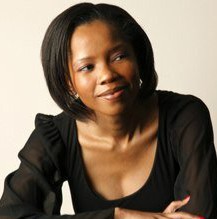 Does it bug you that savers will be pleased with last week's interest rate hike, while you're losing sleep stressing about increased debt payments? Wondering how to get yourself some debt stress relief and become a saver? Here are 10 tips  you can easily follow to reduce spending and start saving today. With last week's quarter percentage point increase, the Reserve Bank warned we are now in an increasing rates cycle, so there will be more pain to come. There's never been a better time to redirect your cash to paying off debt and building savings (using a tax-free account, of course!).
Here are my 10 tips to find extra cash to build your savings.
Get a finance tracking app. Until you have a clear picture of where your money is going, you cannot make meaningful changes to your spending habits. A finance tracking app such as Old Mutual's 22seven give you a holistic view of your finances and assists you in setting and achieving your financial goals. Search for it online or on your phone apps.
Reduce your banking fees. If you feel you're paying an arm and a leg in banking fees, then it's time to change banks. Do your homework — banks compete aggressively and there may be a cheaper option. Also save on ATM fees by using them only when necessary.
Turn off unused electrical appliances and lights and do not leave appliances on standby. This one is a no-brainer. Even that LED light for appliances that are on standby uses up electricity. Turn off at the plug. And don't leave your chargers plugged in when you're not using them – they continue to guzzle just as much electricity even though your phone's not plugged in!
Cancel your satellite TV subscription or switch to a cheaper option. Life without those gripping series – most of which you can only view on premium subscription – may seem impossible. But hey, no one's ever perished from missing an episode of Game of Thrones. And with technological advances, there are plenty of cheaper online-based viewing options around (we're talking about the legal ones!).
Bring your own lunch to work. Many of us spend between R30 and R40 at the cafeteria or more at a fast-food outlet. Over a month that becomes significant (about the same as a DSTV subscription).
Buy your groceries in bulk and try to buy no name brands.
Bring cash rather than your bank card when shopping. Set a shopping budget and stick to it. Without your bank card you have no option but to stick to your budget.
Quit those clothing store credit cards or switch to interest-free options. It's quite simple: if you don't have the money you don't need it (especially those ridiculously priced Carvela shoes). Let's get our priorities right. Also, when you buy cash retailers will often give you a discount. Ask for one.
Reassess your cellphone package. Many of us tend to opt for what may appear to be the cheapest packages without considering our cellphone usage requirements. Remember, the cheapest package may not necessarily work out cheaper if it does not fulfil your requirements — so if you don't use lots of data, don't get a package that provides it. Speak to your service provider to find out what package is best for you.
Make use of discount programmes. Not only is it fun, but you'd be surprised at how much you can get done at a fraction of the cost through sites such as Groupon, Dealzone and Catch of the Day. There are some amazing discounts on everything from vehicle maintenance to beauty treatments.
Those savings can help free up cash you can use to deal with debt and then become a saver, making sure that any future interest rate increases are a reason to be happy, not stressed!