Savetaxfree.co.za has been developed by Intellidex, a financial research and media firm. It has been conceptualised by Stuart Theobald, a qualified financial analyst and award-winning journalist, who is a doctoral graduate in philosophy of finance at the London School of Economics.
We have been studying the South African financial services industry for the past seven years. Intellidex has unique insights into both investment analysis and behavioural finance theory which allows us to understand both consumer behaviour and investment products. We have developed savetaxfree.co.za as a personal finance planning and information tool for all South Africans. We believe the introduction of tax-free savings accounts will be a significant spur for South Africans to change their investment behaviour. We have developed a site that will be an optimal experience for those looking to take advantage of tax-free savings accounts.
Intellidex undertakes significant research projects on retail and institutional stockbroking, wealth management, retail and private banking, commercial and investment banking. We also research capital markets, developing valuations of financial products ranging from equity to debt. Intellidex does not offer financial services products itself. We are purely a research and analysis house. Our research is used by financial services companies to help improve their offerings to their clients. Intellidex's credibility as an independent and unbiased research house is critical to its success. The opinions on this site reflect our insights and are not influenced by any client relationships.
Our research-driven content is published in partnership with some of South Africa's leading media companies. We also consult to a range of financial services companies to improve their understanding of their markets and produce better products.
Our financial analysts also produce research on financial instruments and investment strategy. This includes sell-side research on listed instruments and valuations in partnership with brokers and other firms.
We are independent and not affiliated with any financial services company or media house. We pride ourselves on the integrity and independence of our research.
Read more about Intellidex and our work here.
Editor,savetaxfree.co.za
Mayo Twala, BA, PDMM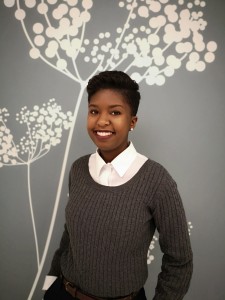 I have joined the Intelldex team as editor of savetaxfree.co.za – the site that has everything you need to know about tax-free savings in South Africa and provides wider guidance on personal finance issues. Furthermore, I co-ordinate research into the TFSA market and the company's social media strategy.
I hold a Bachelor of Arts (BA) in English, History and Organisational Psychology and a Post-Graduate Diploma in Media Management (PDMM) qualification from Rhodes University.
I look forward to guiding you, as the South African consumer, to enable you to maximise the benefits of tax-free saving personal finance issues.