We'll take the bottom one, thanks – for now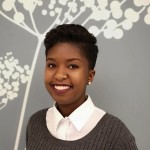 By Mayo Twala | 16 January 2019
Welcome back readers, to the Tax-Saving South African, where I walk with you in your personal journey through a range of financial themes.  
It's officially 2019 –a new year to plan your personal finances for all those shiny new things you can budget to buy. A friend asked me how the youth in the work world can afford to finance a car – a very real issue. Another pressing issue is buying a home, which we'll tackle in a later article. Let's start with a car – a very exciting yet expensive shiny new toy. And no … it's unlikely to be a Ferrari 458 Spider but probably more along the lines of a cute KIA Picanto.
Before you break the bank on your "luxury" vehicle, it's important to buy a car that you can afford to pay for and – most importantly – to maintain. According to Old Mutual there are some important terms to be aware of when deciding on a car. Let's break them down before we get into the fun world of how much your future baby will set you back, unless you have the money in a silver briefcase to buy the car in cash.
Instalment. The most common option for car finance is to take a loan, which can be provided by a bank or the car dealership itself and pay monthly payments This option allows you up to six years to pay a monthly fee and it comes with a whack of interest. So if you can pay a larger lump sum deposit, the less the monthly payment amount will be. Most importantly, the larger your monthly instalment, the shorter the repayment period.
Balloon payment/residual option. This payment option means that you pay a percentage of the car's retail price in a lump sum at the end of the payment term or instalment period. The balloon amount varies between models. This option enables you to decrease your monthly instalments from the beginning. While this option reduces the initial cost burden, it's an expensive commitment all at once  in the end..  An option is to sell the car when the balloon payment is due, pay off the remaining debt amount and buy a new car with another balloon payment plan. In this way you could drive a cute – and seemingly affordable – car indefinitely. Sounds great right? But note you'll forever be driving in debt: one of the many ways the system gets you stuck in the debt trap. Far better to save enough initially to pay off the entire amount over the six-year period.
Lease agreement. An alternative option to fully owning a car is a lease agreement. You have the right to use the car but the owner is the credit provider. You pay an agreed amount to the provider. This sounds like a great option but remember: the car is not yours. It's pretty much like renting a house.
Stella gets her groove back
To put these concepts to good use, let's use a hypothetical scenario to paint a picture. Stella, 25, began working as a data analyst one year ago in Cape Town and has put aside money every month for her future car. She has accumulated R50,000 and is ready to visit Bank A for vehicle financing. She has done her research and settled on a new KIA Picanto model 1.0 MT Start, which comes with a price tag of R150,995, according to the KIA website. She decides on the instalment option as a means of payment and approaches her bank for the financing. (Side note: hunt around for the bank that offers you the best interest rate.)
Another important element Stella must be aware of is whether to buy a service plan, a maintenance plan, or both.  These are sometimes included as part of the retail price of the car. It's important to inquire if that is the case or separate, just in case it's buried in the paper work somewhere.
What is a service plan?
Cars.co.za explains that a service plan is "covers all the costs involved with the regular servicing of your car as stipulated by the manufacturer". It includes dealing with the spark plugs, air filters, oil and so on. This usually covers all services up to a certain mileage, for example, all services for the first 60,000km are free.
What is a maintenance plan?
The maintenance plan is far more comprehensive than a service plan. It covers not only the labour and parts included in a service plan but also the replacement of items damaged or worn out through wear and tear.
And insurance?
Above and beyond all these already heavy expenses, don't forget about insurance. You have to budget for this from the outset. Without jinxing you, anything can happen. Don't take the risk.
Okay, enough with the definitions. Let's look at how the alternatives play out for Stella.
Bank A offers her the following deal:
Bank A (instalment option)
Price of vehicle
R150,995
Deposit
R50,000
Interest rate
12.25%
Payment term
36 months (three years)
Insurance
R404
Monthly repayment
R 3,879
Overall, the vehicle finance required from the bank is R102,202. However, the catch is the total bank interest plus service fees comes to R22,926 over and above the price of the car. Now let's add insurance from a separate service provider (we sourced our price from Hippo). If we factor in that monthly amount, we are looking R3,879 a month.
Note that the above is an accelerated payment plan, over three years rather than six. Over six years the monthly repayments with a R50,000 deposit would be R1,693 but the total interest plus service fees would amount to R60,586!!!
Now let's look at the balloon payment option. Assume Stella had just started working and has no deposit amount. She can choose the balloon payment for her KIA Picanto and Bank A would charge her the following:
Bank A (balloon option)

Price of vehicle
R150,995
Deposit
R0
Interest rate
12.25%
Payment term
36 months (three years)
Insurance
R404
Monthly repayment
R3,734
Balloon payment (40%)
R60,881
Overall, the vehicle finance required is the full R152,202 excluding the balloon payment, but the catch is that the interest and service fees come to R43,123. And don't forget the R404 monthly insurance payment, bringing the total to R4,138 a month. Then, when it's all done, the balloon payment comes due. While he balloon payment amount can be reduced by increasing the monthly payments, it's far better to pay a deposit initially than a balloon payment at the end.
Fear not if you can't buy your baby brand new! Another popular option is to purchase a pre-owned vehicle, preferably one still on a service plan and or maintenance plan. It may have more mileage, but it can be far more affordable. As with financing any big-ticket item, research, research, research – particularly if it is pre-owned. And buying from a credible service provider is always a good option. The vehicle financing principles remain the same even if it's a pre-owned vehicle, which can be far more affordable but does have more risk.
That was all surprisingly complicated so, with all that information overload in mind, the decision ultimately is up to you and your pocket so … ready, set and drive. P.S.That's how you save for your cute little car now and later when you get rich, we'll advise how you can finance that Ferrari.
 Continue following this series to become a wiser tax-saving South African!