Medical aid? More like medical pain
By Mayo Twala | 13 March 2019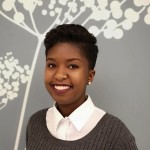 Welcome back readers, to the Tax-Saving South African, where I walk with you in your personal journey through a range of financial themes
Picture this … you're young and healthy and get an innocent cold. You think you're indestructible so ignore it, but it persists. You buy over-the-counter medicine then finally go to a doctor and get antibiotics and other medicine that requires a prescription. But you waited too long: your cold turns into pneumonia and need to go hospital. Because you didn't sign up for medical aid when you started working, you have to pay up front, but can't afford it … So it's off to a state hospital for you. That's a nightmare experience you don't want to suffer unless you really have to.
Moral of the story? Get medical insurance if you can afford to. Unfortunately in South Africa, private medical care borders on being a necessity, not a luxury. It's a pain to pay for every month but I guess it medically aids you when you really need it.
Let's finally dive into how much medical aid can set you back and how to find the best price for your pocket. In this week's case study we follow Gcina, 26, who has been working for the past year and decided it's time to get medical insurance. (Some schemes allow parents to keep student children registered as dependants up to the age of 25 while others cut-off at 21 or 23. It's a tough life being a grown up, right?)
Step 1
Gcina initially went to Hippo to compare schemes from medical insurance companies. However, she later discovered that she did not get a full menu of all the offerings from each one, but found better options on the websites of the service providers themselves. So be sure to be thorough.
After assessing all the options, Gcina has selected one, Company X, whose packages are outlined below. These quotes were generated after asking Gcina a pile of questions. Note that these quotes are derived from Hippo – the medical insurance companies themselves are ridiculously reluctant to disclose the actual costs of their policies until you've answered thousands of questions.
For option A, Gcina selected numerous benefits but certainly not "top of the range" ones. So that package is a middle of the range one for R2,725 a month. Option B is more of a barebones offering: a basic hospital plan at selected hospitals only plus some other benefits such as prescribed medicines and chronic care. For that her monthly payments would then come to R 1,285 a month.
Option A
Option B
Even though these are the lowest quotes from Hippo based on the above criteria, they should only be used as a guide: the price will vary depending on your circumstances, particularly your health. What's useful about these preliminary quotes is they tell you whether the benefits are great, okay and restrictive through the green, yellow and red categories above.
Step 2
Gcina can also seek financial advice from a registered financial planner for more insight, since the quotes vary on a person's individual details. She can also go to each medical aid provider's website and enjoy combing through all the complicated jargon and polices. It's as if they love to make things as complicated as possible so you don't really have a clue about what you're NOT getting.
Step 3
So: Before Gcina signs on the dotted line, she should read the medical aid agreement for all the exclusions – the stuff it does NOT pay for. There are also things such as gap cover. In the above quotes, medical aid companies charge extra for this policy, which is designed to pay the shortfall between what your medical scheme pays and what service providers charge.  The gap cover policy pays for shortfalls.
Step 4
From a tax front there's some great news for those rebates we discussed in the previous article! This rebate is known as medical scheme fees tax credit (MTC), according to the South African Revenue Service (Sars). A persons MTC is a fixed monthly amount which increases according to the number of dependants on a medical aid scheme. The MTC affects both the employer and the employee. This credit is taken into account by the employer when calculating the amount of the employee's tax to be deducted. Gcina must alert her employers and provide documentation of her medical aid payments once she has signed up. Take a look at the Sars website for the MTC breakdown and the rebates you can get for paying medical aid.
Step 5
Gcina can now  sign on that dotted line! You'll probably be paying this for the rest of your life, regardless of how much you claim. This is why medical insurance is described as a grudge payment. A colleague made the point that he has never used his medical aid cover very much but his elderly mother needed three brain operations, so the medical insurer came off second best in that case.
I don't know about you, but this article has made me think twice about changing the channel when those annoying medical aid ads come on TV. So, the overall moral of the story? Don't become an adult.
Continue following this series to become a wiser tax-saving South African!