By Mayo Twala | 10 April 2019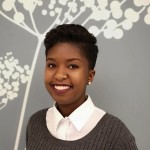 Welcome back readers, to the Tax-Saving South African, where I walk with you in your personal journey through a range of financial themes
It was the usual Tuesday night on my way back from work and my phone kept buzzing urgently with WhatsApp messages from friends trying to get hold of me. Thinking the world was coming to an end, I checked my messages to see what was going on. Turns out they needed my consent to book me a ticket for the premiere of the Avengers: Endgame movie, before they sold out. To be fair this is A VERY BIG THING as a 25-year-old who looovvvvessss Marvel movies.
Immediately however, that annoying thing called guilt started nagging at me especially because I write these columns urging people to save and invest, be prudent and sensible blah blah blah. So: is entertainment a costly expense we can knock out of our budget? Let's find out in this week's instalment of entertainment versus boredom.
I live for the weekends after a hectic work week. I even incorporate this into my monthly budget (which I invariably exceed – ha ha don't judge me). That's why scheduling your activities every month might end up helping your wallet. Bear in mind that it is easier to plan for entertainment if you are fortunate enough to earn a salary that doesn't have too many responsibilities tied to it.
Just for you, I've sourced some fun activities to do with your friends in Jo'burg as an example to see how much it will set you back. Let's work with the month of May and set activities on Saturdays so you can spend time with the fam on the Sundays.
May activities List

Day

Activity

Cost

Saturday 3 May

Movies (including a regular combo)

 R194

Saturday 11 May

Gold Reef City (including entrance and a meal)

 R345

Saturday 18 May

Paintball (including a drink and a meal)

 R330

Saturday 23 May

The SAB World of Beer (including a meal)

 R280

Total
 R1149
Prices are based on the rate per person. For the movie I went to Ster-kinekor's website for the price of a ticket (R109), popcorn, a drink and some sweets (R85) – because let's face it, the combo adds to the cinema experience. I remember the good old days as a young teenager when all this would cost R100 max. Sigh, I guess my age is showing – but I'm not old enough to call it the bioscope as your parents might.
Gold Reef City prices can bring tears to your eyes. Entrance alone for an adult costs R195 while a meal sets you back about R150. However, you do get a bunch of rides included in the ticket price. So this if for you if you want the experience of being young again, riding roller coasters or the Tower of Terror – or the little tea cup ride for me thanks.
I've added paintball because it's such a fun activity to do with your mates. Who doesn't want to shoot coloured pellets at each other and grab a drink and a meal afterwards to debrief on game strategies? The cost breakdown is R180 per person for a three-hour session, according to The Woods Paintball Range in Jo'burg. Let's add R150 for that drink and a meal.
The World of Beer sounds like fun, where you get to take South African Breweries' 90-minute interactive tour with beer tasting, watch short 3D movie clips and grab a bite. So, we're looking at R130 per person for the tour and let's add another R150 for the bite to eat.
Eating is central to all these activities so if that stretches your budget too much, you could always eat at home and make it a less-expensive outing.
The total amount for the May Saturday activities comes to R1,149 per adult. That doesn't seem too bad for a month's worth of Saturday activities although it excludes petrol costs – or Uber if visiting the World of Beer.
So is entertainment an expense we can knock out of the monthly budget? The answer is no! For once I am advising you to spend some money on yourself and relax on the weekends. My colleagues keep telling me I must enjoy my youth. So "stick with me kid, I'll take you places".
And yes, we managed to book our Avengers tickets before they got sold out for the opening weekend.
Continue following this series to become a wiser tax-saving South African!