All I want for Christmas is
By Mayo Twala | 12 December 2018
Welcome back readers, to the Tax-Saving South African, where I walk with you in your personal journey through a range of financial themes.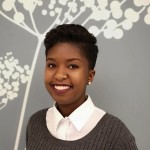 What better topic for my last column of the year than to spend the holiday cheer with some cost-effective and financially savvy Christmas gift ideas. For those of our subscribers who don't celebrate Christmas, not to worry – there is a little something here for you too: improving your financial wellness.
Monopoly has an electronic banking and standard version of the property trading game. This is a great gift for the kids – and for us competitive adults. Players can experiment using banking cards, cash and property assets, educating themselves on how the systems work while having a little fun. Not only is this gift affordable but it's also educational on how to invest money. The trick is to remember that it's just a game and not to lose any family members over it (wink wink, nudge nudge).
Be a secret Santa. Rather than buying gifts for the entire family/office, which can get super expensive, try the concept of a secret Santa. How it works is you pick the name of one family member or colleague out of a hat and you buy them a gift – and the person doesn't know who it's from. At times a limit can be placed on the amount, eg, R200, so that at the end of the day it's the thought that counts rather than the burdensome pressure of an expensive present. You can also make a do-it-yourself gift if you are feeling extra creative.
Gift a personal finance novel to encourage good financial habits for your loved ones. I know I know, this one sounds boring, right? But what better time to give this as a gift, to start the new year off with a fresh financial perspective. There are many great books out there like Maya on Money by Maya Fischer-French or Warren Ingram's How to Make Your First Million.
Buy your loved ones an exchange-traded fund (ETF). It wouldn't be savetaxfree if I didn't mention this valuable investment type. It would be particularly ideal for a teenager or young adult, to give them a head start on investing which, hopefully, could ignite an interest to last a lifetime. Of course, doing it through a tax-free investment or savings account makes sense.
Plan for 2019 in 2018. Ease the financial pressure for Januworry. Remember that rainy month with a chance of unexpected expenses I discussed in the previous column? Unexpected expenses can include things like medical costs or an increase in school fees – but let's face it, it's most likely to stem from overspending in December. A really good way to plan for this would be to allocate a small portion of your December salary and – if you are lucky enough to get one – a portion of your bonus.
And now for something completely different … why not buy a tank of petrol for a friend this month. The petrol price has dropped and that can make a huge difference for someone in need. There are many creative ways to buy presents without breaking the bank. With all the mentioned gifts in mind, happy responsible spending and enjoy the holidays!
 Continue following this series to become a wiser tax-saving South African!