Work, save, travel and repeat
By Mayo Twala | 3 October 2018
Welcome back readers, to the Tax-Saving South African, where I walk with you in your personal journey through a range of financial themes.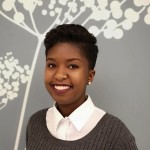 Our daily routines can tend to feel like all we do is work, think about work and prepare for more work. You're probably wondering, when do I get to spend my money on something fun for all the time I invest? Well great news! We're going to walk through a way to plan a cost-effective holiday plan.
It's important we know how to budget for this strategically rather than ending up bankrupt after returning from the Caribbean Islands. Look at what you can afford in your budget. Ever noticed that your friends' Instagram posts always seem to be from exotic and expensive locations? Ignore that and focus on your budget. Allocate a portion each month for entertainment/miscellaneous spending. Let's use an adjusted monthly budget to illustrate how Tim, 25, can plan for a holiday in a year's time and not break the bank. Without saving in advance, Tim would get into debt to pay for the holiday, and that's a big fat no no.
Tim's monthly budget

Gross income
 
R 21,300.00
 

 

 

Deductions (from salary slip)

PAYE tax (26% of gross income)

(R3,060.08)

 

UIF (1% of gross income)

(R148.72)

 

Retirement annuity (15% of gross income)

(R3,195.00)

 

Medical aid

(R990.00)

 

Subtotal
(R7,393.80)
 
 
 
Net income
 
R13,906.20
 

 

 

Monthly expenses

Rent

(R5,284.00)

 

Electricity & water

(R1,542.00)

 

Groceries

(R1,588.00)

 

Transport

(R1851.00)

 

Cellphone

(R343.00)

 
Entertainment
(R2,000)
Once-off costs

Miscellaneous

(R1,280.00)

Subtotal
 
(R13,888.00)
 
 
 
Total expenses
 
(R21,282.00)
BALANCE
 
R18.00
The balance of only R18.00 looks bad but the budgeted amounts for miscellaneous and entertainment expenses can effectively be considered the balance as these amounts can be trimmed down in tough times.
If Tim takes half of his monthly entertainment cost of R2,000 and puts it away for 12 months in a tax-free savings account through an ETF, he has the potential to earn decent returns.
As his career progresses and his earnings grow, he'll be able to afford the expensive, exotic holiday. For now, however, given Tim's tight budget, there are ways to make his vacations more affordable.
1.Pick a place to go and decide for how long
This is important because where Tim goes determines the price. First, having to get a visa to visit a country adds to the holiday costs. So rather than dreaming of Disneyland, let's pick somewhere closer to home but still international. Victoria Falls in Zimbabwe fits the bill. Tim decides he wants to go for three nights and four days.
2.Research the place
Before committing, he must do some research. Tim finds that he doesn't require a visa for Zimbabwe, which works out as more affordable. He finds also that he will need to use dollars for his foreign exchange and that it's  cheaper to travel in the off-peak season when most people don't take a vacation. Based on the information, Tim decides to take his vacation in October in 12 months' time.
3.Use a travel agent
This is far easier than Tim trying to do it on his own and checking for flights, accommodation and activities on offer. Agents can take the hassle out of a holiday, arranging holiday packages, including flights and accommodation and breakfast, for example, for you without you having to physically visit them. These packages go for as low as R7,000, so that would leave R5,000 for other holiday expenses which we will discuss.
The cost of doing it yourself would in fact be considerably higher: the cheapest flight to Vic Falls I could find was about R6,000- R7,000 return, then you still need to pay accommodation.
So Tim can go ahead, book, and enjoy the holiday.
Caution ahead: Tim should ensure that the travel agency is legit: many people can be scammed this way. Make sure the agent is a member of the Association of Southern African Travel Agents, which enforces a code of conduct.
Holiday budget
Continue following this series to become a wiser tax-saving South African!