We wish you a plastic Christmas
By Mayo Twala | 31 October 2018
Welcome back readers, to the Tax-Saving South African, where I walk with you in your personal journey through a range of financial themes.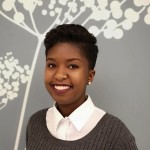 I was walking through my favourite grocery store last week and of course like clockwork, the Christmas decorations and products were neatly shelved for the festive season consumerism. As I shopped for my favourite weekend treats, I reached the till and I was asked, do you have a store card?
As the Christmas season draws closer the temptation of a store card may seem very appealing to buy your loved ones presents. However, before you sign up, let's look at what the terms and conditions are and compare store credit cards to reward cards and loyalty cards.
Store credit card
A store credit card is a type of credit card that is used at a specific retailer(s), which offers you credit, discounts and incentives to buy stuff. To qualify you must meet certain standards: like being 18 or older and earning a certain amount of money. They'll want your latest bank statements so don't try to pull a fast one.
As an example of how this card works, you can buy clothes on credit and pay for them at the end of the month. But, like a credit card there's a catch, a store card comes with a monthly/annual interest charge as high as 30%. Many retail and food stores offer this sexy yet dangerous piece of plastic, similar to a bank overdraft. Some stores have even gone as far as offering loans, insurance and levels of credit cards determined by your income: gold, platinum etc. You can even withdraw cash, as the store credit card will be backed by a financial institution.
Rewards card
A rewards card, rather than being used as a credit card, uses a points system. Every time you buy groceries, for example, you earn smart shopper points that can be used to help pay the bill. Note that some of these reward cards can come with a membership fee. Rewards cards are also used by banks, petrol stations and many other service providers.
Loyalty card
A loyalty card is meant to repay you for your frequent spending – a gesture of appreciation, if you will, from a company to its customers. Rather than points, you get free goodies – which you can also get by promoting that company's products, for example on social media. Each issuer has different criteria to determine who gets what for free.
As fantastic as these types of store cards are, there are dangers of overspending, particularly during the festive season. You need to know what these cards cost.
There is a certain pressure that comes with Christmas and buying your family and friends gifts, especially when you are a young adult who has just entered the world of work – you tend to feel a bit like Santa. Even if you're lucky enough to get a company bonus, remember that you need to prepare for January – the long, dry month after the December groove.
Be aware of becoming Santa
Since consumerism has become so ingrained in the festive season we need to protect ourselves from the very friendly debt-collector man. Here are some tips.
Take Store A, a treasured South African grocery, clothing and retail chain that offers the different store cards.
Step 1: Before even going near the place, do some research online about the option you would like to take: store credit card/rewards/loyalty card. Many stores have the information on their official websites.
Step 2: Go to Store A and ask a consultant any questions you may have and ensure they have the correct information. Check here that the information they give you matches what you found in your research, especially on things like monthly charges and once-off fees.
Step 3: Go over the details of each card and make sure you understand what benefits it comes with before you sign up. Remember to read that fine print they like to make so small.
Right, you sign for a card, you're armed with plastic for life, now it's time to spend, spend, spend, right? Beware: this is where self-discipline becomes so important. First, you might well find that the store will sell you lots of expensive shiny things even though you can't afford them. So be sensible and stick to your original budget. Second, with a store credit card, clear as much of your balance as possible on time each month. (If you you're unable to pay off the full amount due every month, you're overspending!)
If you use these cards in a smart way you can benefit. They do help. Take advantage of the positive elements they offer. But be careful not to get sucked into committing to a card that you won't use use in the long run or overuse and can't keep up with repayments – especially after the festive season.