By Mayo Twala | 17 October 2018
Welcome back readers, to the Tax-Saving South African, where I walk with you in your personal journey through a range of financial themes.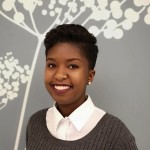 Let's skip ahead a few years, you're a fine young African man, you have a steady job, settled in  decent digs and own a nice set of wheels. Most importantly you feel like you and Bae can finally take that next big step, but you don't really know the price tag of that age-old tradition known as lobola.
For those of you unaware of this African custom, lobola is the practice where a potential groom pays the future bride's family – in cattle during the more traditional times and with cash in more modern times. This centuries-old custom is intended to build strong relations between the two families and serves as a token of gratitude to the bride's family.
This may sound 'great' in theory however it can be quiet a strain on your pocket. Remember the article on saving for that something special? We discussed how goals-based investing is a fantastic way to ease the financial pressure on you when it's time pay for that special day. In this case it's lobola first and then that special day. I know … rough right?
The process
1. The lobola process begins when the groom's family's negotiators meet the bride's family and negotiate to pay a certain amount of money to the bride's family to obtain the "right" to marry their daughter. (Traditionally the bride's family pays for the traditional wedding.)
2. The price of lobola is usually negotiated based on the bride's academic achievements and success.
3. As soon as lobola is finalised the marriage becomes official traditionally. Animals are then slaughtered as a sacrifice to both family's ancestors
How much will it cost you?
This is where it gets exciting folks, did you know that you use a lobola app? These apps are a fun way to show you how much your future bride will cost you based on age, education, social status and so on. Sometimes a groom's father will assist in paying for lobola but that isn't always the case.
But seriously, this is quite an expensive cost that many young people can't afford immediately. Let's do the math of how much this can set you back if a single cow can cost between R5,000 and R10,000. If your future in-laws negotiate for five cows, for example, this could cost you R25,000.00 to R50,000.
Emotions of the process
The offering of lobola can take an emotional toll on the groom to be. In a real-life example, T'Challa, 35, (not his real name) wants to marry his sweetheart Nakia, 31(not her real name). He sends his uncles to negotiate lobola but has no idea of how much it will cost even though he has spoken with his uncles about it and stated how much he can afford.
Nakia's negotiating party is made up of her father, mother and aunts. Nakia's family settles on an amount of R116,000 which T'Challa agrees to. He pays R72,000 immediately and agrees to pay off the rest over a period. Oh, but he then has to pay an additional R4,000 for the traditional rituals that follow the successful conclusions to the lobola negotiations.
But T'Challa also agrees to pay a chunk of the costs of the actual wedding. Nakia wants to pay for this but cannot afford the entire cost, so she agrees to pay 60% and T'Challa agrees to pay the balance.
T'Challa is excited to marry Nakia, but in hindsight he wishes he had done more research into the costs of lobola. He has also noticed that that lobola negations can become more difficult when extended family members become involved from his fiancé's side of the family.
T'Challa feels the commercialised version of lobola does not promote the idea of equality between men and women even though it's a centuries-old tradition. He wonders whether the symbolic essence of lobola has lost its way and is now an issue of how much money the groom has, rather than being symbolic of love.
There is a happy ending: one year later T'Challa and Nakia have a white wedding. However, they had to space it out due to all the costs. In total a groom like T'Challa can easily pay R200,000 or more on lobola, the wedding and other unseen costs like a wedding ring. the costs of lobola alone can be overwhelming for young men in Africa. There is also a lesson to be learnt: do not let the outcome of the negotiations effect the relationship between the young newlyweds.
How to save for it
It's best to save for lobola in advance so that you don't have to go into debt – which once again a big no no! Even after the wedding your regular expenses such as rent, car instalments, petrol and groceries don't just disappear.
Just a reminder that with 57,3% of SA's youth being unemployed, according to Stats SA, it means the majority of young black South Africans cannot afford to pay huge amounts for lobola especially if they are from a more disadvantaged family and pay costs such as black tax.
Start your own lobola fund, and for this purpose a unit trust – an investment option we have yet to focus on in this series – is probably the most efficient vehicle. A unit trust – also called a collective investment scheme – pools money from many investors into a fund that invests with a specific mandate. For example, the unit trust fund could invest only in financial stocks, or in any of the top 40 companies on the JSE. Similar to exchange-traded funds, there is a broad range of investment options within unit trusts. The main difference to an ETF is that it is not traded on the JSE but you invest through the asset management company that runs the fund.
Getting married is an exciting time but even without lobola the cost of a wedding can bring tears to your eyes. With lobola it's just about impossible to afford without investing.
In the wise words of Beyoncé: "If you like it, then you should have put a ring on it." Of course, only when you can afford it…
Continue following this series to become a wiser tax-saving South African!