The Great TFSA Race Investor Profile – Ndivhuwo Mugwedi
Related Articles
Ndivhuwo Mugwedi would like to give his children the best education money can buy while also securing his own financial future. He believes a tax-free savings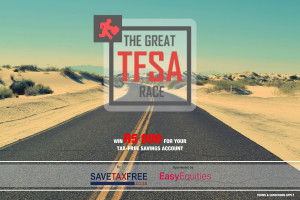 accounts is just what he needs to get him there.
Ndivhuwo describes himself as a somewhat novice investor, which is why the simplicity and transparency offered by tax-free savings accounts made choosing to invest in one a no-brainer for him. Having decided to keep things relatively safe, the father of four opted for the Grindrod Equity Income Fund to maintain a certain level of predictability and to avoid high volatility.
Ndivhuwo has learned a number of valuable lessons along the way and is hoping his children can one day learn about the importance of saving.
Ndivhuwo, tell us a bit about yourself, what's your story?
I am a laboratory analyst who is looking to save for my children's education and secure a better retirement living standard.  I have four kids of school going age and a wife who is a stay-at-home mom.
Would you describe yourself as a seasoned investor or a novice, and what valuable lessons have you learnt since you started out?
 I do have some limited knowledge about investing, and the two important lessons I've learned so far are that diversification is vital and that time spent in the market has an influence on the kinds of returns you can expect. Another important lesson for me was the importance of choosing the right fund manager.
How did you find out about tax-free savings and what led to the decision to use a TFSA as your investment vehicle of choice?
I learned about TFSAs from business newspapers and the idea of not paying tax on my investment is what appealed to me.
You've opted for the Grindrod Equity Income Fund. What, for you, set this investment apart from other similar investments on offer?
It is a dividend investment fund. I have learned that dividends contribute a lot to the total investment of a fund. Dividend funds are also generally more stable compared to funds that chase momentum investing.
You have mentioned that you're saving for future education; why did you feel your TFSA would be better suited to meet this goal as opposed to a traditional education plan or policy?
The simplicity of tax-free savings accounts means I am able to understand the fees being charged, and the fact that no tax is levied on my investment means I am able to fully reinvest the dividends I receive.
What is the most important lesson you hope to teach your four children about money and handling their finances?
That they must start saving with their very first pay cheque and save on a monthly basis. They should start small and increase their savings annually.
How do you feel about the current R30 000 annual limit? Do you feel it is sufficient or would you like see it increased and why?
It is fine as long as it can be increased in line with inflation every year. Not many people are in a position to save more than R2500 per month anyway, and the current limit is adequate, especially for the majority of those who haven't started saving or investing.
Finally, saving and investing is not always easy to do and often takes a lot of discipline, especially seeing as one only gets to enjoy the benefits later on in life. What motivates you to keep going?
The biggest motivation is to be able to pay for my kids' schooling since I will not be able pay from my monthly pay cheque. The idea of not becoming a burden to my kids when I retire is also a huge motivating factor.