Emerging banks miss the TFSA boat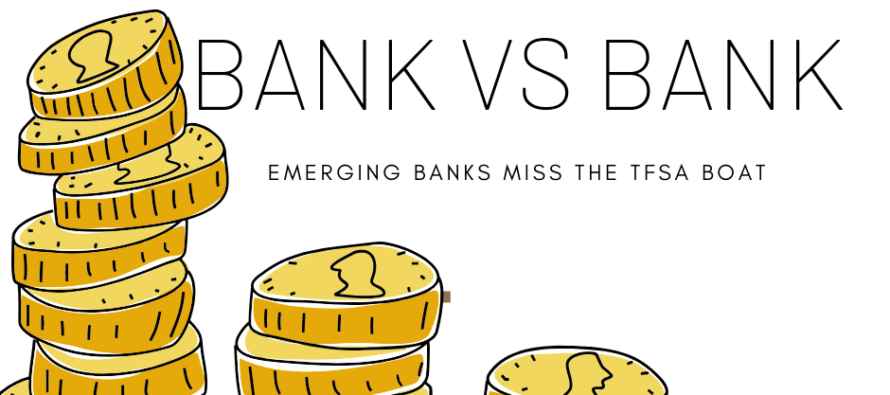 Related Articles
Emerging banks miss the TFSA boat
By Ernest Nkomotje
While SA's emerging retail banks Tyme and Ubank do not offer tax-free savings accounts (TFSAs), some established banks have made themselves more attractive to tax-free investors.
Despite the cut in interest rates by the Reserve Bank of 25 percentage points in July, RMB actually increased the interest it pays on cash investments. It raised the interest to 6.50% from 5.65% on deposits between R1 000-R4 999, with similar increases for larger amounts.
African Bank left its rate unchanged but soars above the rest with its offering of 8.67% for a 12-month fixed deposit with a minimum investment of R500.
All the other banks cut their rates in line with the Reserve Bank's interest rate cut.
TFSA's were introduced to address SA's low savings rate. They are effective savings mechanisms that any saver should consider. Account holders can invest up to R33 000 a year and pay no tax at all. That means any capital gains on an investment or interest earned is free of tax. This is a good tool at the disposal of consumers needing to save.
Given how competitive the banking sector has become, TFSAs seem to offer an ideal product for emerging banks to attract customers, from which they could expand into other bank products. While Tyme and Ubank confirmed that they do not offer a TFSA product, neither responded when asked why not.
Discovery Bank, also a new player, does offer TFSAs. It is offering an interest rate of 7.25% for cash balances from R1 000 but declined to divulge its interest rates for higher cash balances.
As this site has argued repeatedly, a tax-free savings account should be the basic building block of any investment plan. The lack of TFSA products seem to be a self-inflicted disadvantage in taking on the established players.
Perhaps time will tell whether Tyme and Ubank will introduce TFSAs.