Survey shows appetite for tax-free savings on a steady increase
Savetaxfree | 17 July 2017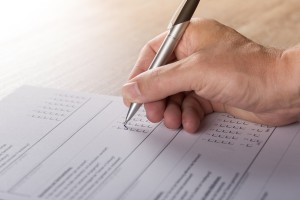 Savetaxfree.co.za's third survey into tax-free savings shows a substantial increase in the number of accounts opened in the past year. From just over 260,000 accounts during the 2015/16 period, the number of accounts has risen to 460,609 during the 2016/17 tax year.
Of all the accounts opened, 207,172 (45%) are said to be new accounts, of which 13% are believed to be new savers; an encouraging figure when considering the accounts were introduced as part of an initiative by National Treasury to foster a greater savings culture among South Africans. The majority of tax-free savings accounts (40.7%) are held in bank savings accounts. This is causing some concern among financial commentators who point out that cash TFSAs yield lower, non-inflation beating returns.
Total savings have risen from R2,6bn in 2015/16 to R5,184bn in 2016/17 cycle. The findings paint an accurate picture of the general performance of the industry since the inception of TFSAs in March 2015, a performance which savetaxfree.co.za, in conjunction with its parent company, research house Intellidex, plans to keep tracking as the product matures.
The most significant findings indicate that between 1 March 2016 and 28 February 2017:
207,172 accounts were opened, bringing the total to 460,609
Of the total number of accounts, 40.7% were cash accounts, 26.5% were life insurance policies, 20.9% were collective investment schemes and 11.9% were stockbroker accounts
12% used the full R30,000 allowable limit
The average balance in each TFSA was R11,251
Investments into equities rose from 36% to 40% of the total investments
49,841 of the new TFSAs are believed to belong to first-time savers
157,172 clients (76%) held existing accounts with their TFSA provider
Savetaxfree.co.za will continue to conduct further surveys to gauge how South Africans are making use of TFSAs and to track trends in order to provide useful insights.
Want to know more about our survey? Click here for the full report.
Article and figures updated on 28 July 2017