Sygnia's 4th Industrial Revolution Global Equity Fund packs a punch with an incredible 41.81% return
Related Articles
Sygnia | 3 November 2017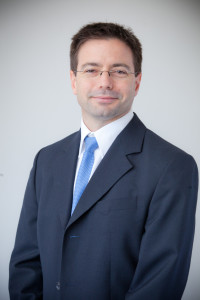 The Sygnia 4th Industrial Revolution Global Equity Fund recently celebrated its one year anniversary by giving investors a very special gift – a Rand return of 41.81% after fees.  That is 13.38% higher than the return of the S&P 500 Index over the same period (until 31 October 2017).
The fund is the first of its kind in South Africa and offers local investors exposure to global companies at the forefront of the 4th Industrial Revolution.
Traditional global equity funds focus on old-world manufacturing and services-oriented companies. The Sygnia 4th Industrial Revolution Global Equity Fund diversifies away from this by blending exposure to 13 different market indices, each representing a different 'new economy' industry. Each index focuses on a different sector, including drones, robotics, space, wearables, cybersecurity, 3D printing, autonomous vehicles, nanotechnology, smart buildings, virtual reality, cleantech, genetic engineering and clean energy. Sygnia entered into an exclusive partnership with Kensho, a US data-analytics company, to bring this unique product to the market. Kensho was just named one of the 5 Hottest Companies in Fintech by Fortune magazine and is backed by investors as diverse as Google Ventures, Goldman Sachs, and In-Q-Tel (the venture capital arm of the CIA).
Rian Brand, Sygnia Portfolio Manager, notes that while the 4th Industrial Revolution has its risks it will also bring great benefits; "The 4th Industrial Revolution essentially builds on previous revolutions. It's a digital revolution, in which technologies merge the physical, digital and biological worlds together. On one hand there is a huge amount of fear about it – more machines take over our jobs and our lives. But on the other hand, it's a fantastic opportunity and we are excited to help clients ensure that their investment portfolios are future-fit and relevant in the decades to come."
And he had these final words of advice for investors: "If you are concerned that robots will take your job then make sure you own the robots."
Check out the fund's fact sheet provided below for an in-depth review of its performance over the last year.