22seven launches tax-free investment via mobile
TAX FREE INVESTMENT VIA MOBILE PHONE – A FIRST FOR SOUTH AFRICA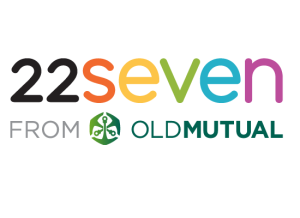 Issued by: 22seven
Date: 26 February 2015
22seven, the Old Mutual owned money management application, announced the launch of their investment options that will be available from Sunday, 1st March. Founder and CEO of 22seven Christo Davel says that by introducing investments, 22seven is starting to bridge the gap between what people do with their money now, and what they want to do with it in the future.
"22seven has always helped customers find and free up their money, but we have always intended to go much further than that," says Davel. "We want to help our customers afford more of the things that matter most to them, now and for the rest of their lives. Investments are the first way we're tangibly making the present relevant to the future, and vice versa."
22seven is a free online service as well as free application available for download which allows users to see all of their money in one place. The application aggregates all account information and provides one view of how much is coming in and going out. "South Africans have never had control of their financial data like this. It's an opportunity to engage with your money as never before," says Davel.
Davel says that he believes that the investment products are extremely competitive and a breakthrough service in South Africa. "The investments are affordable and accessible. Customers can invest from as little as R350, once off or monthly, and they can withdraw money any time without being penalised."
The investments are tax free, up to the standard R30 000 per year and R500 000 over a lifetime and fees are extremely low (0.68% compared with the industry average of 2.3%). There are two funds to choose from – Old Mutual Core Diversified and Old Mutual Top 40.
"The sign-up process is 100% online and takes just minutes. We have stripped out and simplified the process to a degree many thought wasn't possible. The entire process happens at the flick of a finger or click of a mouse, on your mobile phone or computer, including FICA documentation," concludes Davel.
Ends.
For more information visit www.22seven.com or email prteam@22seven.com.
About 22seven
22seven is a digital service that helps you do more with your money. 22seven helps you become more aware of how you use your money, while providing tools to help you use it better. 22seven launched as an independent start-up in January 2012. A shared vision and meeting of minds led to Old Mutual's purchase of the company a year later. The original founders are still very much hard at work and having fun. www.22seven.com.