Bridging the generational culture gap
03 June 2016 | Frank Magwegwe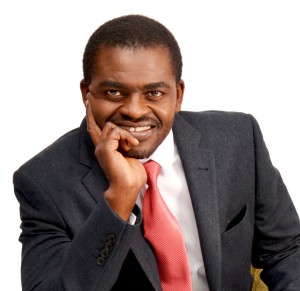 One of the biggest emerging trends in the world today is that the population of the world is getting younger. While this has always been a characteristic, the culture gap between generations is stark and millennials – who now have the buying power in the insurance industry – are significantly different from their parents.
Advisers need to know how to effectively tap into this new market. While researching millennials and their appetite for buying life insurance, I recently came across this great question: The millennial generation's attitude towards work and money differ from those of their boomer parents, so why shouldn't they have different advisers who understand them?
This question reminded me of the cover article of a 2013 Time Magazine article that referred to millennials as 'The me me me generation'.
Painting a picture
Millennials, also known as Generation Y, are the group of people born from the early 1980s to the early 2000s.
In researching millennials, I quickly realised that there are many theories on what makes millennials tick. Here are some of the theories:
They are self-centred.
They interact all day but almost entirely through a screen.
They understand how to turn themselves into brands.
They are positive about their prospects for a secure financial future.
They want relationships with businesses.
Have no fear of not being able to retire.
Their great mantra is: Challenge convention, find new and better ways of doing things.
They want constant approval.
They have a massive fear of missing out and
Experiences are more important to them than material goods.
Do not miss the boat
Financial advisers going through the list above will be forgiven for asking: who wants clients like that? However, a financial planning practice ignoring millennials is missing a huge consumer market of the future, given the sheer size of this group of people; about 47% (24 million) of the South African population and 20% (1.4 billion) of the global population.
This consumer market requires, above all, that financial planning practices gear themselves to effectively serve this market.
Some of the ways that I think will work well and reflect some of the things that make millennials tick are:
Moving away from talking about selling insurance 'for millennials'. It is never about buying insurance, it is about accessing solutions that create the real outcomes they are seeking, like living a great life, making a difference in society and caring for the environment.
Redefine financial planning using language that resonates with them. For example, it is about helping clients live great lives.
Have fee structures that ensure that financial advice is paid for in ways familiar to millennials, such as the way they pay for their cell phones.
Know your P's and Q's
This shows that you are engaging with a client that will not just be content with filling in forms without knowing: how are YOU going to make a difference to MY life.
While we have painted a pretty good picture on the personality traits an adviser will need to deal with, the following traits cannot be ignored:
Be prepared to deal with an informed, inquisitive and opinionated client.
Have a strategy to engage them via social media.
Have a communication strategy that utilises the media they are most familiar and comfortable with such as Facebook, Twitter and Linkedln. Also be prepared to use timely and topical blogs and regular online and electronic updates.
Invest in building a brand that speaks to their desire to have relationships with brands that benefit society.
As millennials are rapidly assuming positions of greater responsibility in the workplace, their need for financial advice increases. For their own sustainability, financial planning practices must invest in understanding millennials and gearing their businesses to serve this key market of the future.
Frank Magwegwe, CFP Head: Momentum Personal Adviser Services