TFSAs are attracting first-time investors, says Standard Bank
Story Highlights
TFSAs
attract
first-time investors
savers
Standard Bank OST
Mark Humphreys
Related Articles
Staff reporter 29 April
Early signs are that National Treasury is succeeding in its goal of getting people to save for the first time through tax-free savings accounts (TFSAs). A significant proportion of new sign-ups by Standard Bank Online Share Trading (OST) are first time investors.
Mark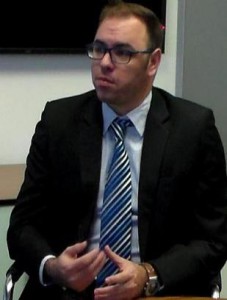 Humphreys, who heads up Standard Bank OST's TFSA offering, says just over 4 000 TFSAs have been opened by the division since TFSAs were introduced on 1 March. He describes that number as "stellar" and says a sizeable chunk of new accountholders appear to be first-time investors.
Standard Bank OST has the largest market share in retail stockbroking so its sign-up rate is likely to be among the highest in the market. The JSE-based accounts can be accessed by clients through Standard Bank's online banking channel as well as the Standard OST platform. About 75% of new accounts have come through the banking channel.
"A notable feature is that, of those, just over 50% are clients with whom we've had no previous relationship – neither stockbroking nor banking. This is encouraging as it meets Treasury's requirements of trying to encourage saving and investing. Typically, the new accountholders are first-time investors on the JSE as well – we perceive them to be so, though they may have an account with another stockbroker."
Humphreys says those with existing OST accounts make up about a quarter of the new TFSA accounts. These investors typically invest the full R30 000 allowed each year into the TFSA. "I think experienced investors are simply diverting their first R30 000 investment of the tax year into the TFSA and continue with their regular investments as well."
Conversely, he says, clients coming through the banking channel tend to be novice investors. "The way we've structured the product is to enable them to have a recurring monthly payment of R2500 a month into ETFs (exchange-traded funds), working out to the R30 000 maximum for the year."
However, most monthly payments range from the minimum required of R250 a month to R2 500. "Because the JSE and Strate (central securities depository) have come to the party with low costs generally, there is not a significant cost to the end user in taking small monthly amounts versus a bigger lump sum."
Standard OST offers the full range of 38 eligible ETFs in which to invest, and Humphreys says the most popular are db X-trackers – which track investments in global stock market indices – as well as the better known Satrix Rafi and Satrix 40 ETFs which track the JSE's top 40 index. Standard Bank also separately offers a call account deposit as a TFSA.