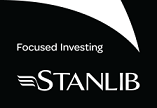 STANLIB Extra Income Fund
Provider: Stanlib
Fund Description:
The portfolio's primary objective is a reasonable level of current income and maximum stability for capital invested.
Investments will include a flexible mix of non-equity securities, including but not limited to money market instruments, bonds, fixed deposits, listed debentures and other high yielding securities, as well as any other securities which may be approved by the Registrar from time to time and which are consistent with the investment policy of the portfolio, to the maximum levels permitted by the Collective Investment Schemes Control Act, No 45 of 2002, and the Regulations thereto, as amended from time to time.
The portfolio will be managed in compliance with the Prudential Investment Guidelines that are applicable to retirement funds from time to time.
Benchmark Used: STeFI Composite Index
| Return Period Years | Return Percentage | Benchmark Percentage |
| --- | --- | --- |
| 1 Year | 7.36% | 6.76% |
| 3 Years | 6.47 % | 6.11% |
Minimum lump sum investment: R5 000
Annual Cost: 0.85%