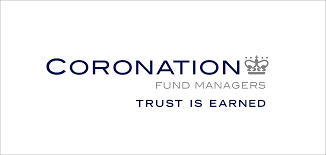 Coronation Money Market
Provider: Coronation Fund Managers
Fund Description:
The Money Market Fund aims to outperform one to three year fixed deposit and call accounts over time, while taking the lowest level of capital risk consistent with this objective.
It only invest in South African money market instruments with a maturity of less than a year. These include a wide range of instruments issued by banks and other institutions. The fund has a limit of 120 days on the average maturity of its investments and is mandated to use derivative instruments for efficient portfolio management purposes.
The fund is suitable for investors who are: Seeking an alternative to bank deposits and/or a short-term parking place for their capital. Who focus on capital preservation whilst not seeking long-term capital growth. Who wish to diversify their portfolios away from equities, specifically those who favour more stable returns within the fixed interest universe.
Benchmark Used: Alexander Forbes 3-month (SteFI) Index
| Return Period Years | Return Percentage | Benchmark Percentage |
| --- | --- | --- |
| 1 Year | 7.90% | 7.20% |
| 3 Years | 7.00% | 6.50% |
Minimum lump sum investment: R10 000
Minimum monthly debit order: R0
Annual Cost: 0.29%