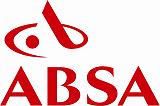 Absa Opportunity Income FoF Class C
Provider: Absa
Fund Description:
The investment objective of the Absa Opportunity Income fund of funds will be to maximise overall return in income, while at the same time protecting capital.
The securities included in the fund will, apart from assets in liquid form, consist solely of participatory interests of collective investment schemes operated in territories with a regulatory environment. It invests in money market, fixed-interest, listed property and preference shares collective investments schemes.
The fund seeks to provide real returns with the need for protecting capital. It is actively managed with a flexible fixed-interest mandate and serves as an alternative to money market and income funds. It further offers the ability to invest offshore and additional opportunities for yield enhancements.
Benchmark Used: ALBI one-three-year index over a rolling 24 month period
| Return Period Years | Return Percentage | Benchmark Percentage |
| --- | --- | --- |
| 1 Year | 6.82% | 6.24% |
| 2 Years | 5.51% | 5.68% |
Minimum lump sum investment: R10 000
Annual Cost: 1.66%