The GREAT TFSA Race Investor Profile – Ignatius Wait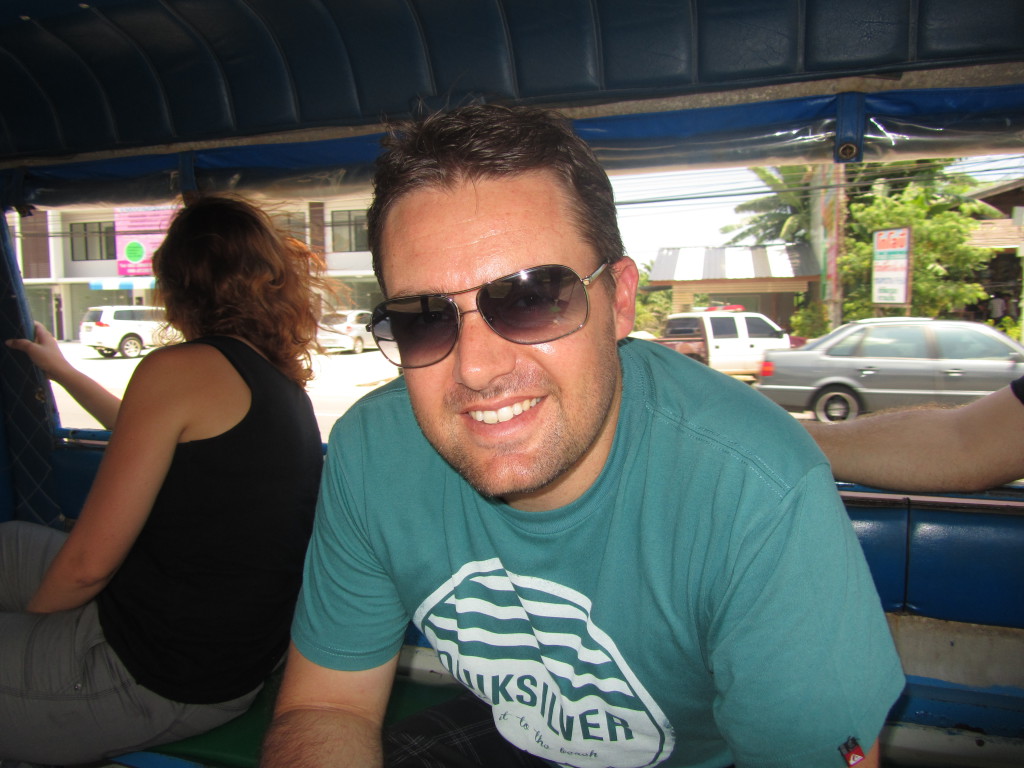 >>>TO LEARN MORE ABOUT THE GREAT TFSA RACE CLICK HERE<<<
Ignatius Wait learnt the value of investing at an early age, and is now ensuring his own children do too. Ignatius will be using his tax-free savings account (TFSA) to fund his new-born son's tertiary education.
He likes TFSAs because they aren't as constrained in terms of what they can invest in as retirement products which are restricted by retirement laws. The 36-year-old family man from Cape Town has chosen to invest in the db X-tracker MSCI World Index Fund and feels his pure equity portfolio is no more risky than holding cash in a savings account. All investments bring with them an element of risk; be it the risk of incurring significant loss or the risk of failing to keep up with or beat inflation. That is why, he says, diversity is key to his investment philosophy.
We quizzed him on his investment strategy.
Tell us about your investment journey – how did you first get involved in investing and what motivated you to start doing so?
I learnt about the value of saving and investments from a young age. It started with my father opening my first unit trust investment when I was very young. I've always made use of the conventional savings vehicles, like unit trusts, insurance policies and bank accounts, but I think the new tax-free investments are very exciting and a great opportunity for all South Africans to save more.
Would you describe yourself as a risk taker or more conservative investor?
I am definitely a risk taker and invest my money where I have the best chance of getting inflation-beating returns over the long term. I believe we all take risks with our savings. Even if you choose to keep all your savings in a bank account, you run the risk of not beating inflation over the long term.
Why did you decide to go the tax-free route?
I think the new tax-free investment is a great opportunity to save more. You eliminate the effects of income tax, dividend withholding tax and capital gains tax on your investment. The new TFSA plans are also low cost, which reduces the effect that fees and charges have on your investment returns.
What goal(s) are you hoping to achieve with your TFSA and how have you structured your portfolio to ensure you meet them?
My goal is to save enough to give my son a proper tertiary education. I started early and opened my investment a couple of months before he was born, to get a head start. I have time on my side and didn't have to start with a big investment. I will ask my family to give my son cash on his birthdays, instead of toys. This will go directly into this investment, to help save for his education. I specifically opted to invest my TFSA in a db X-tracker fund and chose the MSCI World Index Fund. This fund gives me exposure to shares in the developed markets like the USA, Europe and Japan and protects me against the weakness of the rand.  Through this fund, I am able to invest and benefit from the performance of major global companies like Apple, Amazon, Microsoft and Nike. And this at a very low cost.
Have you invested the full R30k or have you opted for monthly contributions and will you be maintaining the same strategy (with regards to your contributions) going forward?
I opted for monthly contributions. This way I can benefit from rand cost-averaging over a long term. EasyEquities [the stockbroker he opened his account with] also affords me the luxury of choosing which day of the month I invest my funds and this helps me to time my investments better. I don't necessarily buy on the first day of the month. I wait for prices to drop to give me more bang for my buck.
If you could change one thing about the current rules governing tax-free savings accounts, what would it be?
The R500 000 lifetime limit. I think it should be higher, as it will benefit long- term investors more. This way you can utilise your pension fund or retirement annuity together with your TFSA, to save for your retirement. One big difference is that my TFSA will not be limited by Regulation 28 and other retirement tax laws and I won't have limitations with regards to equity funds or offshore portfolios.
And finally, tell us about your investment philosophy, and if there is anyone out there who has had an influence on your investment decisions?
I learnt a lot from my father and other players in the financial services industry. I have two rules when it comes to investing:
First: diversify, diversify, diversify.… You should never have all your eggs in one basket. I make sure my investments have both local and offshore exposure and I invest in different funds across the asset class spectrum.
Second: Be patient. Especially when markets are very volatile and you are tempted to make emotional investment decisions. When markets go through a rough patch … sit on your hands and do nothing. Ride it out. Your patience will pay off….