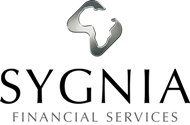 Sygnia All Bond Index Fund
Provider: Sygnia Financial Services
Fund Description:
The Sygnia All Bond Index Fund aims to achieve a return which will equate to the annual return of the index benchmark.
It is a passively managed fixed interest portfolio which aims to deliver returns which mirror those of the JSE All Bond Composite Index (ALBI). The underlying investments are selected based on the composition of the ALBI index. The aim of the Fund is to offer investors access to a broadly diversified selection of the largest (by market capitalisation) and liquid South African bonds.
The risk profile of the Sygnia All Bond Index Fund is low to moderate. This makes it suitable for investors who are risk averse and seek exposure to less risky assets. It is also suitable for investors who wish to use an investment vehicle focused on capital growth and income generation through active selection in the domestic bond market.
Benchmark Used: JSE All Bond Composite (ALBI)
| Return Period Years | Return Percentage | Benchmark Percentage |
| --- | --- | --- |
| 1 Year | -0.10% | 1.00% |
Minimum lump sum investment: R10 000
Annual Cost: 0.43%